What is a Co-operative bank ?
The Co-operative Difference : Sustainability, Proximity, Governance
Co-operative banks are key actors in the European economy. They provide access to finance at local level and are widespread even in remote areas of the continent. More than 53,000 outlets offer close and unique relationships with customers. The European co-operative movement also reflects the tradition of responsibility and social cohesion since their creation in the 19th Century. Their wide-ranging networks oftenmake them the main employers and taxpayers in their own regions. Co-operative banks employ approximately 719,000 people in Europe.

Solidarity
Emphasising the common good of society. Co-operative banks play a key role in local and regional development by reinvesting capital at the local level.

Governance
Members control their bank. Customers and members of co-operative banks are represented in the bank's governance structure.

Proximity
Closest to the customers. Local co-operative banks usually have a good physical proximity, thanks to their dense networks of branches.

Trust
Trust is the key of the relationship between a bank and its customers. This means that their operations are set to serve the customers' interests.

Resilience
Solid adapting to changing circumstances. Co-operative institutions can adapt to changing circumstances and re-invent themselves more so than other banks.

Social commitment
Supporting and operating nearby. They naturally take initiatives, aiming to improve the clients' environment and provide financial services.
What they say about us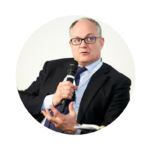 Roberto Gualtieri
Chairman, Committee on Economic and Monetary Affairs, European Parliament
"The role of co-operative banks is key in ensuring a healthy pluralism and diversity of banking across Europe, by focusing on local economy and on long term credit financing rather than on short term profit maximisation, with the relevant contribution to financial inclusion and social cohesion. [...]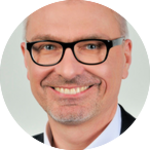 Peter Simon
Member, Committee on Economic and Monetary Affairs, European Parliament
"Co-operative banks are crucial for the financing of the real economy in the European Union. Especially small and medium enterprises and regular consumers are customers of co-operative banks that manage their assets and provide credit ...