Program Contact Add to calendar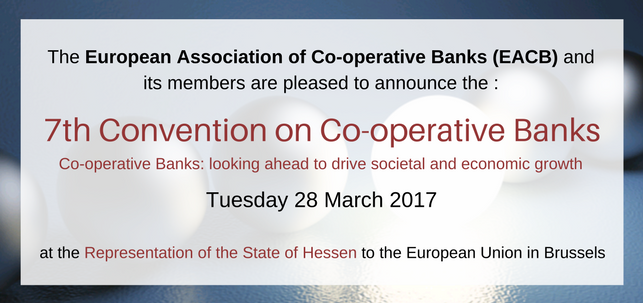 ---
The EACB biennial conference, a landmark event for co-operative banks at European and international level, will gather senior decision and policy makers from public authorities and the private sector to discuss how regulatory and technological developments are affecting the co-operative banks model as key drivers of local economic and sustainable growth and how co-operative banks are successfully adapting to a changing landscape.
The following questions will be debated :
- How is the current regulatory framework affecting co-operative banks specificities?
- How can they continue playing their key role in funding the local and regional economy?
- How are co-operative banks adjusting their proximity and members engagement in the context of digitalisation?
- What are the challenges and opportunities the future?
-What is the future for Europe in a changing context with important questions on the table?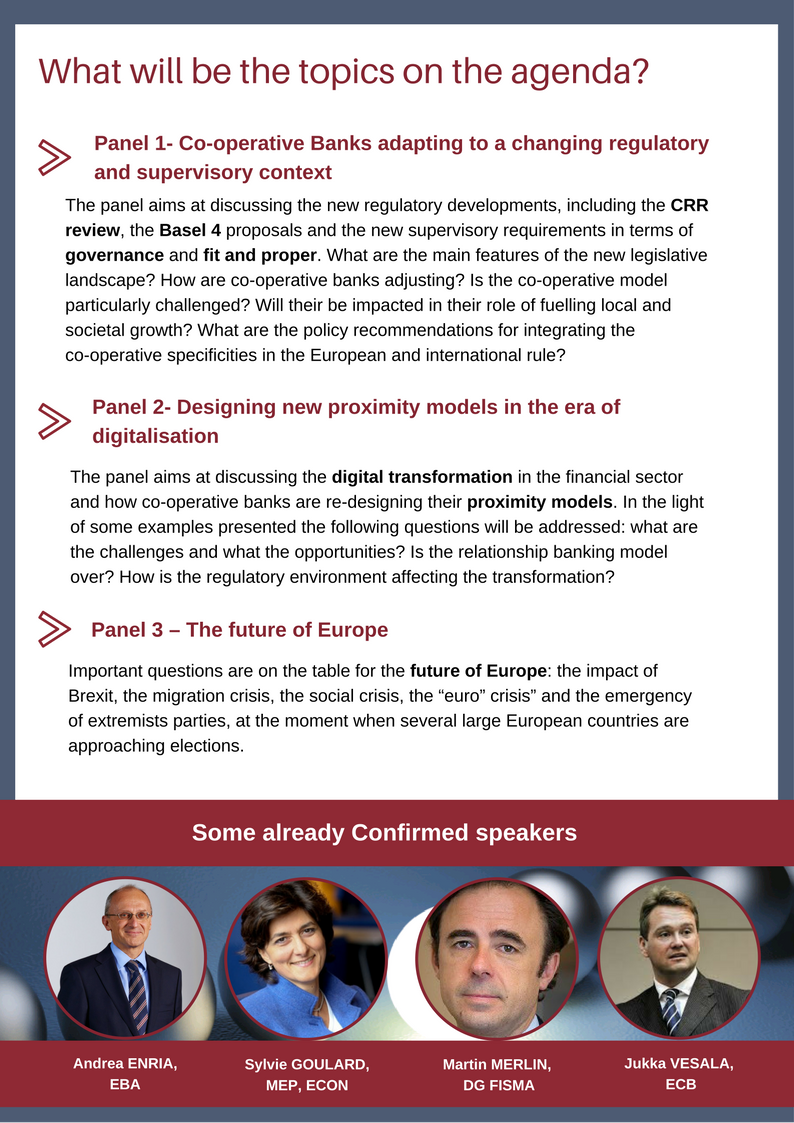 ---
Simultaneous translation : English, French, German and Italian
Please do not hesitate to contact us should you require further information.