This year again, the European Association of Co-operative Banks in collaboration with TIAS School for Business and Society is launching the key statistics for EACB members.
In Mr. Hans Groeneveld's words, Professor Financial Services Cooperatives at TIAS : 'This table is a unique datasource on cooperative banking groups. It presents a concise overview of the main financial metrics of the European cooperative banking sector. For all groups included in the 2015 table, comparable data from previous years can be found on the EACB website as well.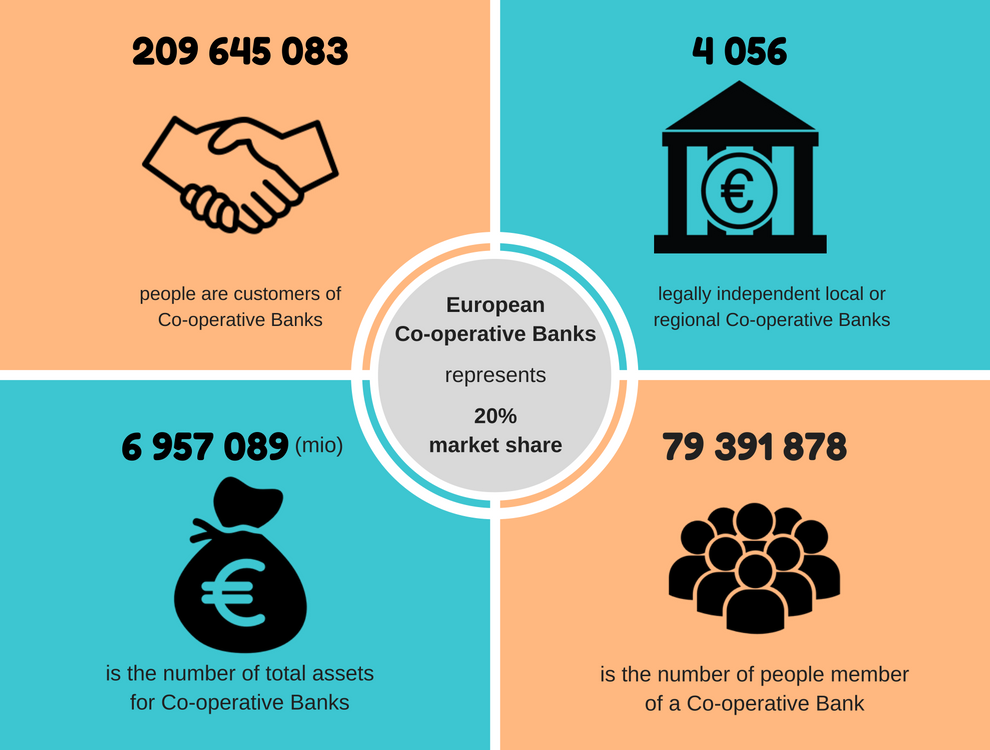 He continues by saying : 'This allows academics and policy makers to assess the performance of these cooperative banking groups over a range of years. Their annual data are checked for consistency. Needless to say that banks cannot be judged solely on financial performance.
Compared to previous tables, a major change concerns the disappearance of figures for the Italian Banche Popolari in this year's data. This has to do with the change in the organisational form of these banks.'