You are a researcher ? An academic ? A student ? A professional ? Or you simply are interested in the Co-operative Banking matters ?
As you probably know (if not, don't worry! All info available HERE), the EACB is once more proud to be part, as a privileged partner, of the International Summit of Cooperatives which will take place in Québec in a week from now. On this occasion, the Association will organise a sectoral meeting entitled "The Efficiency of the Co-operative Banking Model" on the 12th of October. The second round table will be specifically dedicated to 'The State of Research on Business Models Performance'. It will focus on the views of researchers on the co-operative banks model performance and efficiency:
What are the results compared to the rest of the banking sector? What are the challenges and opportunities for the future? Why their co-operative difference is important? Why should regulators take it into account?
Who will be the panelists of that 2nd round table and which studies are they about to present ?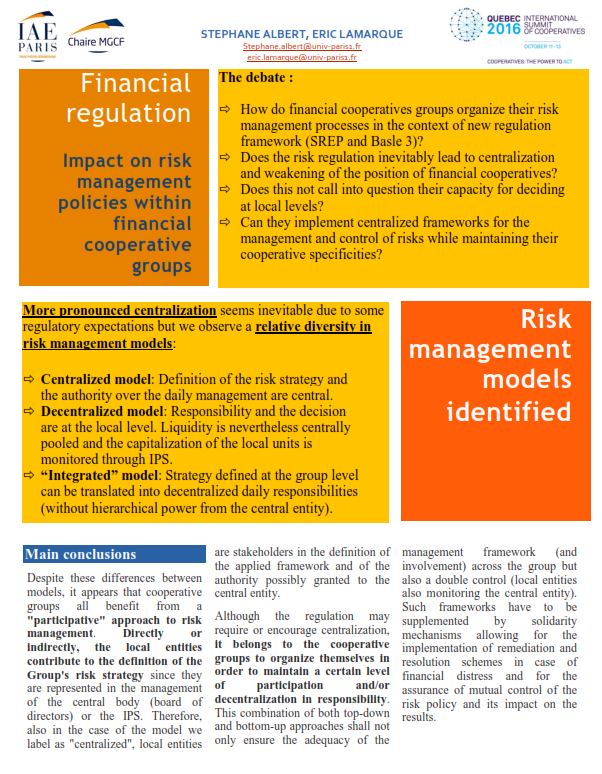 Eric LAMARQUE, Professor, Director of the Chair in Management and Governance of Financial Cooperatives, IAE de Paris - Sorbonne Graduate Business School, France. Mr. Lamarque will present its (and Mr. Stéphane ALBERT's) publication on "Financial regulation: Impact on risk management policies within financial cooperative groups".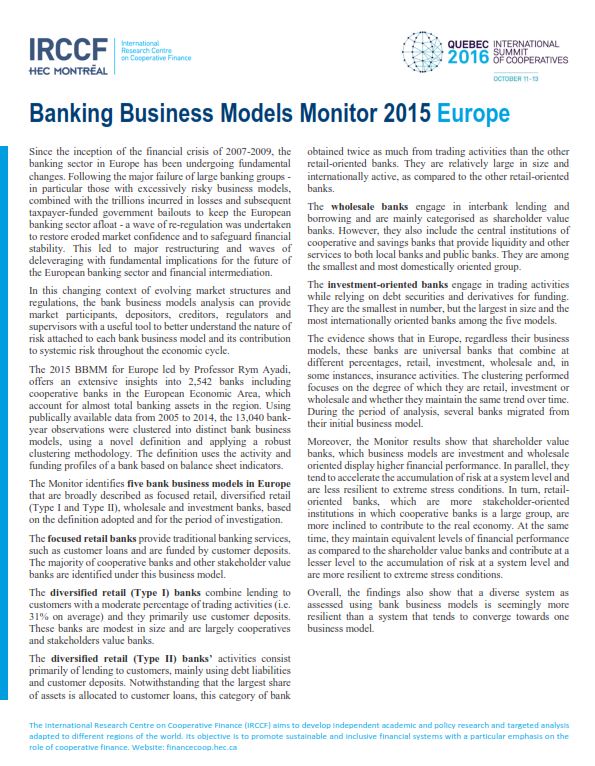 Rym AYADI, Professor and Director, Alphonse and Dorimène Desjardins International Institute for Cooperatives, International Research Centre on Cooperative Finance, Cooperatives Gateway of HEC Montréal, Canada. She will present "Banking Business Models Monitor 2015: Europe, USA, Canada and Brazil".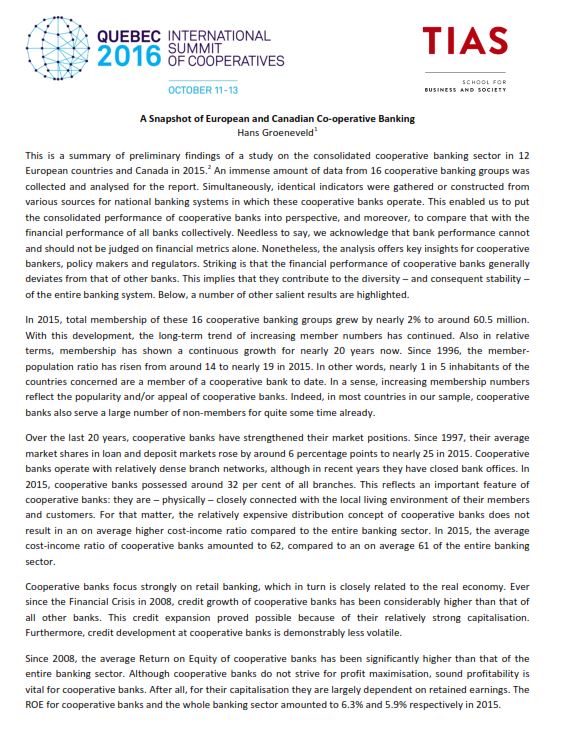 Hans GROENEVELD, Director International Co-operative Affairs and professor Financial Services Co-operatives, Rabobank, Netherlands. He will present : "A snapshot of European and Canadian Co-operative Banking".

The EACB is really glad to support and stimulate research on the sector, especially through its Think Tank and the various activites we organise: Academic conferences, Award for young researchers,etc. This round table is once again the occasion to raise awareness on the specificities and strenght of the Co-operative Banking Business Model !
Of course, all the publications will soon be available on our website in our Virtual Library !