Young people in academy schools risk being left behind if they miss out on financial education, one of the country's biggest financial services providers has warned.
Yorkshire Building Society is urging all 5,000 academy schools in England to pledge their commitment to teaching financial education even though they are not required to follow the national curriculum on which it appears.
The call was made as the Society launched Money Minds, a free financial education programme delivered by its colleagues, to help children aged five to 19 learn more about managing money.
The Society has written to all academy schools to seek their commitment for financial education to be taught from this academic year onwards.
Andy Caton, Yorkshire Building Society's Chief Corporate Affairs Officer, told a discussion panel organised by the Society that it was vital academies included financial education in their lessons.
"If academy schools do not deliver financial education then much of the great progress made in recent years to establish its importance within the curriculum will be lost," he said.
"Pupils in academies that opt to not teach financial education are at danger of being left behind compared to those who are learning about managing money.
"At the moment we just don't know how many children in academy schools will receive financial education which is why we have taken the step to ask them all to pledge their commitment to it."
The discussion panel event held at Portcullis House, close to the Palace of Westminster, also heard from leading financial education proponents Martin Lewis OBE, founder of MoneySavingExpert.com, Wes Streeting, MP for Ilford North and Treasury Select Committee member and Michael Mercieca, the chief executive of Young Enterprise.
Money Minds comprises a series of activities and projects designed to promote discussion and share learning among children and young people of all ages and abilities.
Topics range from keeping money safe for ages five to seven, planning a party to learn budgeting skills for children aged eight to 11, up to calculating interest and responsibilities to repay loans for older children.
The activities seek to build decision making skills, team working abilities and practical maths knowledge as well as financial literacy.
They are delivered by Yorkshire Building Society colleagues as part of the mutual's award-winning corporate volunteering scheme, which allocates each employee 31 hours' paid leave every year to carry out volunteering in local communities.
Each Money Minds session is delivered in conjunction with a classroom teacher and each colleague completes a Classroom Ethics and Safeguarding Awareness course prior to leading the group.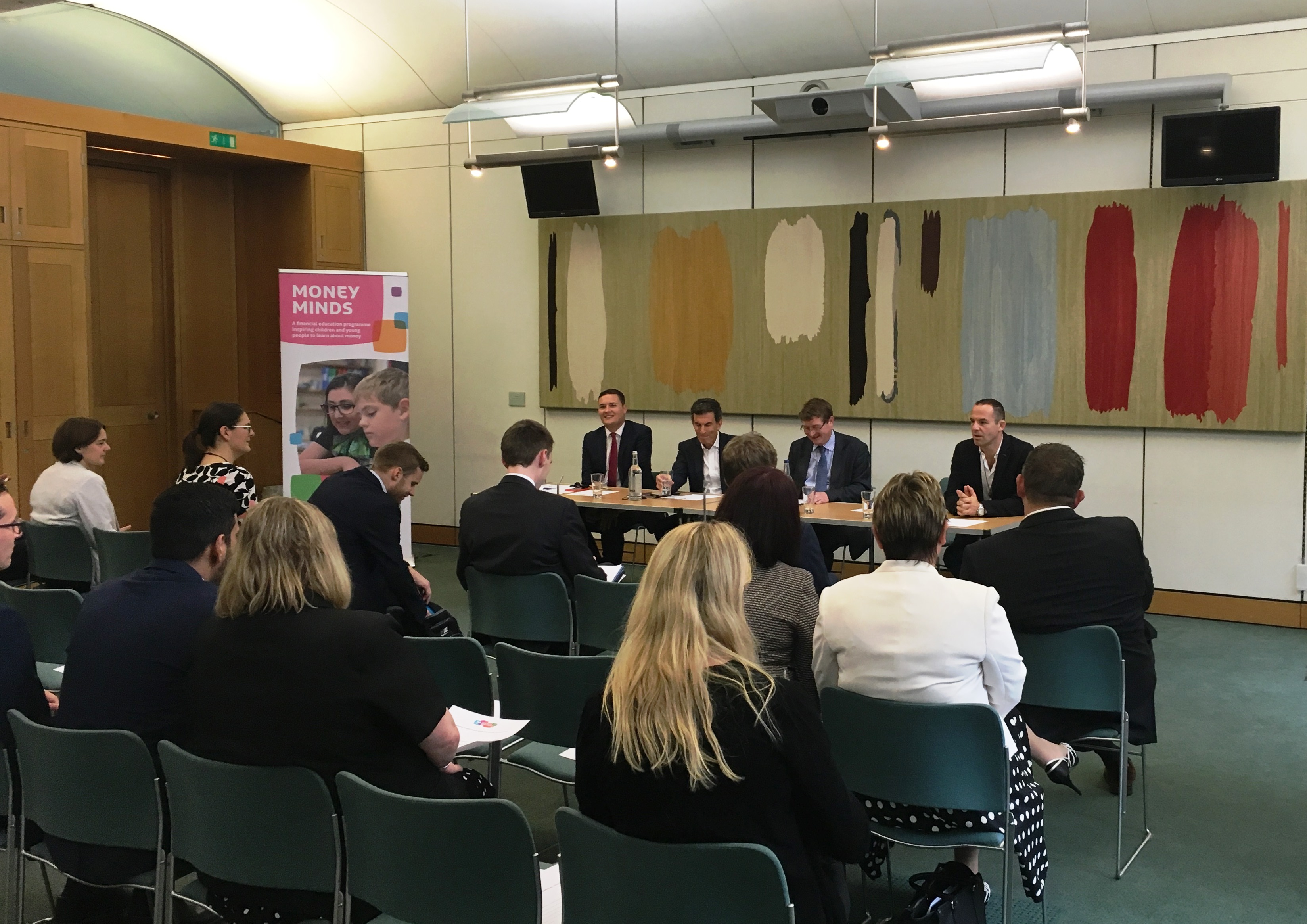 More information about Money Minds can be found at: www.ybs.co.uk/moneyminds
Yorkshire Building Society is the second largest building society in the UK. It has 219 branches, 98 agencies and assets of £39.6 billion. It employs 4,500 people and has 3.3 million customers.
The YBS Group includes Yorkshire Building Society and its brands Chelsea Building Society and Norwich & Peterborough Building Society, and its subsidiary companies including Accord Mortgages.
For more information on Yorkshire Building Society visit www.ybs.co.uk
For further media information please contact: Press Office on 0345 1200 890