The panel 2 of the EACB Convention on Co-operative Banks will focus on 'Designing new proximity models in the era of digitalisation'. The panel aims at discussing the digital transformation in the financial sector and how co-operative banks are re-designing their proximity models. In the light of some examples presented the following questions will be addressed: what are the challenges and what the opportunities? Is the relationship banking model over? How is the regulatory environment affecting the transformation?
Moderator of this 2nd Panel, Bruno de Saint-Florent, Partner at Oliver Wyman.
Already CONFIRMED speakers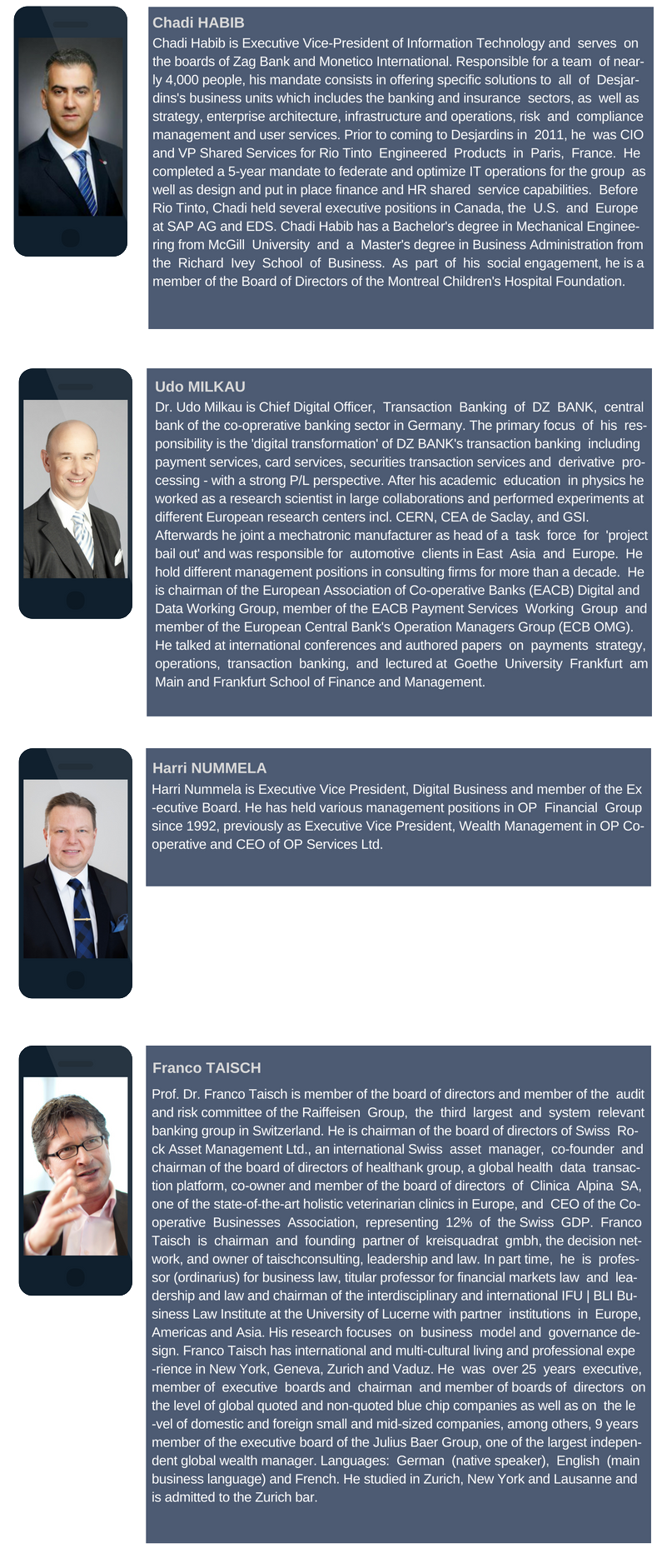 Find the PANEL 1 presentation HERE.
Find the EACB Convention 2017's Newsletter HERE.